It was a huge privilege to be asked to be the official venue stylist for the 2016 Queen Charlotte's Ball featuring this years beautiful London Season's debutantes. It is a prestigious event which has hundred of years of history as one of the most elite events in the social calendar.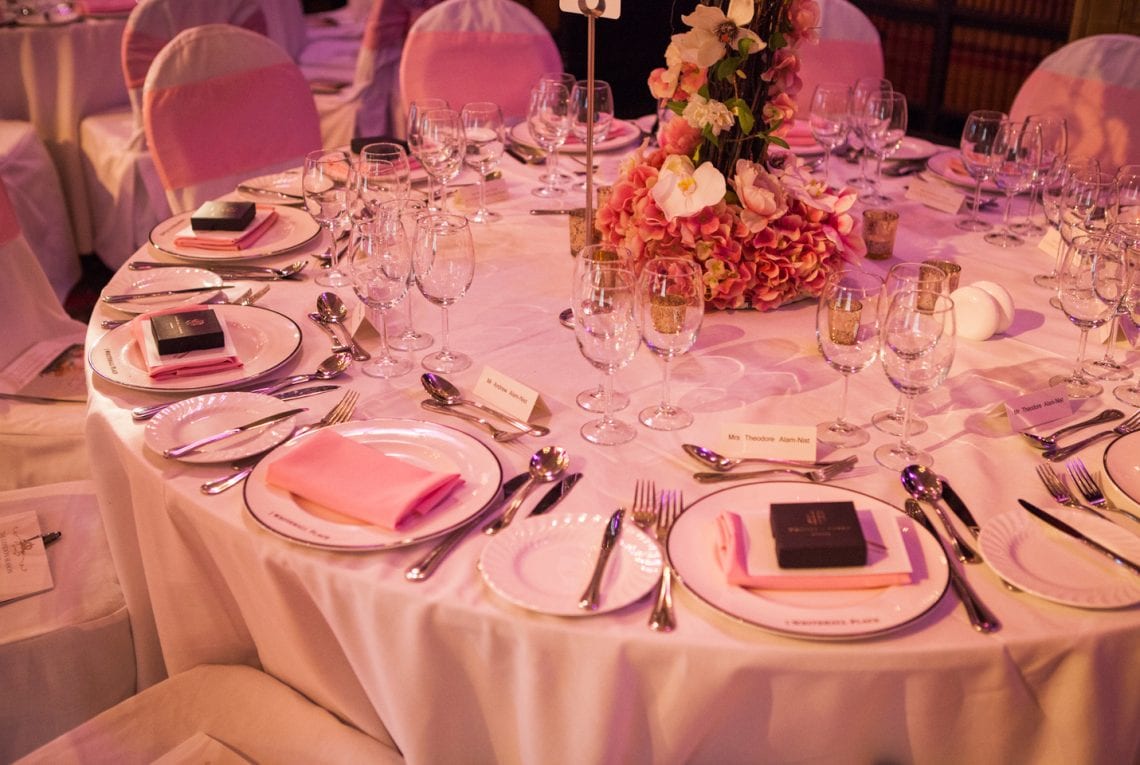 Qube Event's services were recommended to London Season by one of our previous clients, Stuart Foster, who runs Lots4charity, a fellow Manchester based company that runs charity based auctions for worthy causes. Thank you Stuart!
Qube's Experience at the Queen Charlotte's Ball 2016
Debbie Marks, Qube Events' Managing Director, attended a pre-event photo shoot in London in which she met last year's Debutante of the Year, Amira Rayner. The photo shoot featured in this years brochure given out to the social elite that attended the event. This included a photo-montage by Katia Serek who has a world-wide following.
Debbie and the team witnessed the much awaited procession being practised by the young women with their proud fathers as they made their way up to the stunning Queen Charlotte cake made by The Pretty Gorgeous Cake Co.
Debbie worked with the wonderful organisers, Chairman Jennie Hallam-Peel and Executive Director Lukas Kroulik* at the stunning London Season to create beautiful enchanted scenery for the introduction of the Debutantes in couture gowns created specially by Berketex Bride.
Venue Décor and Styling for the Ball
Qube's styling for the night included ivory and pink 9ft tall impressive magnolia and blossom trees on the dining tables and a stunning awe-inspiring floral arc framing the cake perfectly as the centrepiece for the event. The chairs were also dressed within the ornate One Whitehall venue with delicate silk pink sashes and matching napkins.
*Creative Direction by Lukas Kroulik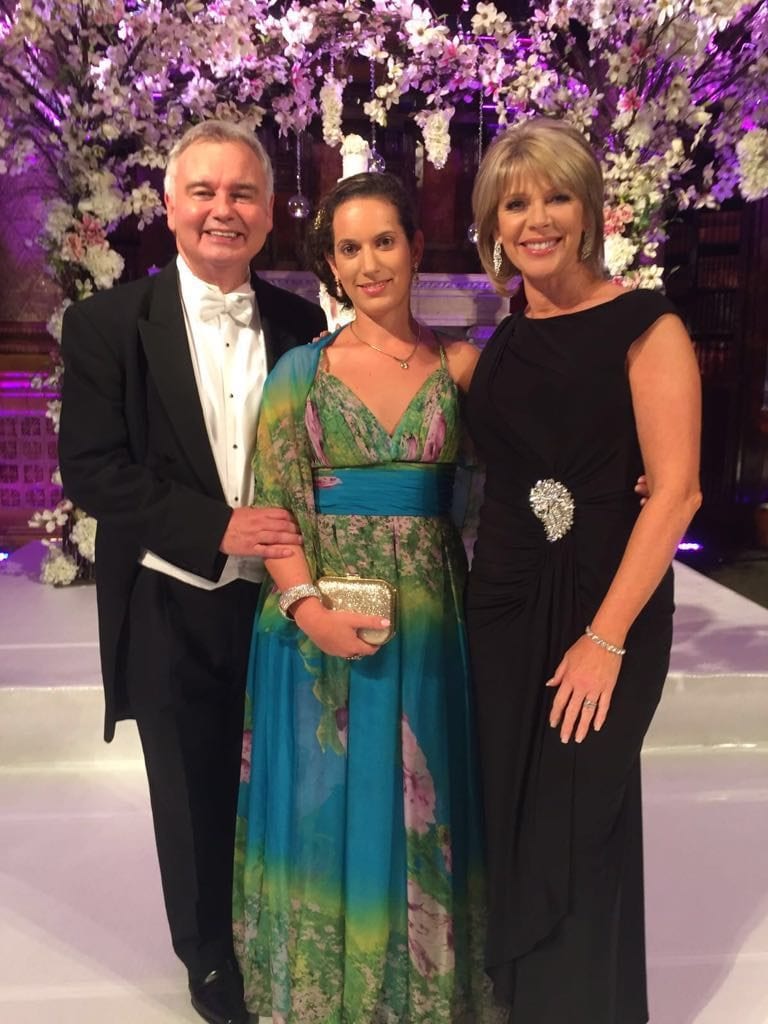 Debbie commented on her experience at The Queen Charlotte's Ball: "It was a wonderful honour to be invited to style the 236th Queen Charlotte's Ball.  It's amazing to be recognised for all our hard work over the years. Myself and my husband also had the pleasure of being invited as guests where we got to wine and dine with various celebrities and Royals."
"I was seated next to the wonderful Nishtha Mishra, Berketex Brides' Head Designer who's very own daughter was in attendance as a debutante. It was lovely to get the chance to meet a fellow wedding industry designer. I also met the charming Eamonn Holmes and his beautiful wife Ruth Langsford and we also happened to share a photo on the evening."
It really was a prestigious event and our dress code was white tie and tiara. It meant that I had the opportunity to dress up for the night, a lovely change to my branded Qube polo shirt! I wore a magnificent headpiece by Ivory and Co.  to fit perfectly with the lavish event, and a diamante clutch bag by designer Charlotte Mills. Thanks to Liberty in Love for their excellent customer service, getting me all kitted out for the ball!"
"Myself and my husband were treated to a delicious four course dinner as we enjoyed the company at our exclusive table. I mingled with high-profile guests all evening that were extremely down to earth and it felt like I'd entered a magical world of elegance and etiquette."
London Season Executive Blown Away by Qube Décor
Chairman of The London Season, Jennie Hallam-Peel commented on Qube's styling services for the eminent event: "I almost burst into tears (joyful ones!) when I first saw the room with your magnificent décor – it was simply amazing and we have never every had so many comments from guests on the evening who were simply blown away! Over the last five years we have had some amazing memories – but your décor this year has to be the most memorable of all."
*Photo credit Katarina Tamova
Debbie also commented: "The whole evening was a unique and amazing experience that I will cherish and I'm so grateful to everyone involved who made it a huge success. There were some beautiful moments that I managed to capture on my phone, such as the debutantes waltzing with their fathers."
"I felt like Cinderella for the night, changing from my Qube uniform to become a princess for the night at the ball. Only our Qube van ride home at midnight didn't change back into a pumpkin and the driver wasn't a mouse!"
Qube Events & Productions look forward to working with The London Season at next years event and to creating many more enchanting settings.
Hire Qube Events Styling Services for your Event
The highly talented award-winning team at Qube Events can provide styling services for any event, from weddings to Ball's, birthdays to barmitzvah's, nothing is impossible for us to create. Contact a member of the team online to discuss styling services and event planning, or call us direct on 0845 463 4008 for more information. You can also arrange to visit our specialist event showroom in Manchester to discuss your ideas and individual requirements.
Go online to learn more about Manchester's leading events management company.